About our organisation - who we are and what we do
We're both a section of the Erasmus Student Network (
ESN
) and a department of the students' union of the Graz University of Technology (
HTU Graz
). We are thus ESN TU Graz and the Department for Exchange Students of the HTU Graz.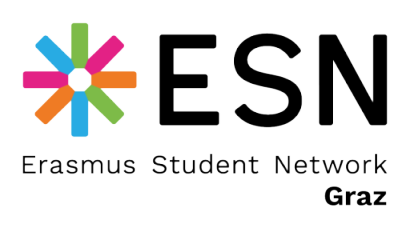 ESN is an international student network that works towards improving student mobility and represents the needs of exchange students (e.g. Erasmus) towards various organisations, governments and settings. ESN was founded on the 16th October 1989, legally registered in 1990 and is now the largest student association in Europe. For further information and additional data, please check out the
website of our organisation
. Founded in 1992, ESN TU Graz is the oldest section in Austria. On the local level, we support international exchange students directly to offer the best Erasmus experience possible. After your stay in Graz, maybe you're interested in joining the ESN section of your hometown or founding one of your own.
The HTU Graz is the so-called "Hochschülerinnen- und Hochschülerschaft an der TU Graz" - which means that it's the equivalent to a local branch of Austria's students' union. The students' union is the legal representative body of all Austrian students - which also includes you as an exchange student. On an university level it is devided into several departments, one of which is the department for exchange students - and that's us.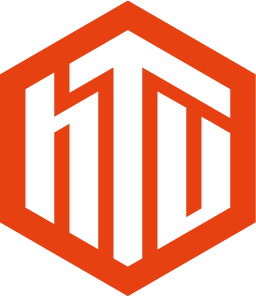 Since the goals of the two entities are so similar, we have merged into one organisation at our university (which is not the case at all Austrian universities).
While ESN TU Graz is part of the Department for Exchange Students of the HTU Graz, ESN Uni Graz is associated with the Department for International Affairs of the students' union ÖH Uni Graz. Although we are two different ESN sections, we do work as one and plan all of our activities together - and everyone is welcome!
Attention: We are neither the "Department for International Relations" nor the "International Office - Welcome Center". Even though the difference in our names is subtle, this is a different entity. The international office of the university is responsible for official affairs concerning your exchange. We do cooperate with them very closely, but our areas of activity are different.
Our goal is to bring close the Austrian culture and society and to integrate into it. As a local ESN section we take care of international exchange students by providing assistance before, during and after your stay and offering a broad variety of leisure time activities. To foster the Erasmus experience we organise trips, all sorts of activities and parties in Graz and we are always bothered to create discounts and other benefits for you. Mostly our work certainly concerns the local level, but we are also part of an international student network with sections all over and even above Europe. There a lot of decisions are taken and tasks are achieved on the national and international level concerning the future of the network and its impact on exchange.
We are not profit orientated and our team consists of volunteers who dedicate their free time to support exchange students and give you the most wonderful time in Graz.