PubCrawl
Date:
Thu, 2022-05-19

18:00

-

23:00
Eight Drinks. Five Locations. One unforgettable night.
We challenge you to the ESN Graz Pubcrawl! From aromatic beers to exquisite cocktails and burning shots; we guarantee to quench your thirst and please every taste.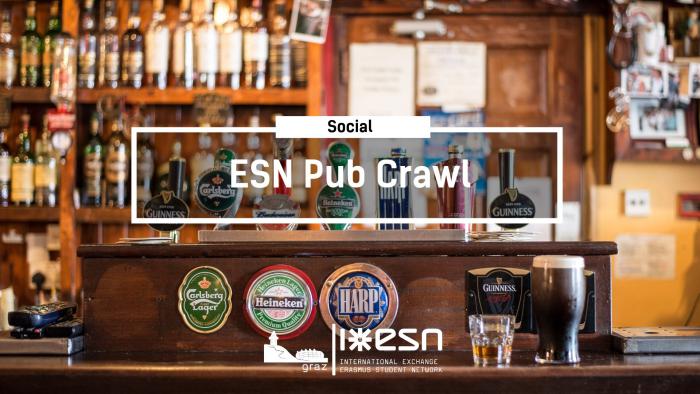 When: Thursday, 19th of May
Meeting Point: 18:00 at the tram station Südtirolerplatz in front of Kunsthaus Graz
Prices: 15€ (with ESNcard), 19€ (without ESNcard)
Sign up: Until Tuesday, 17th of May during our office hours (beware: first-come-first-serve!)
PLEASE NOTE: When you take part in one of our events, you do so at your own risk and your own responsibility! We do not take any responsibility! Make sure that you have an appropriate insurance!