Buschenschank
Date:
Thu, 2022-06-16

17:00

-

20:00
Ready for some typical Austrian culinary experience? Join us on a trip to Buschenschank Sattler on a green edge of Graz. A Buschenschank is a traditional Austrian restaurant where all of the ingredients (exceptions like coffee or coca cola) are made by the owner(s) or local farmers. That's a fantastically organic way to eat! You will be served cold dishes like different variations of cheese, sausage, spreads and salads. A vegetarian option is possible, just let us know at the sign up!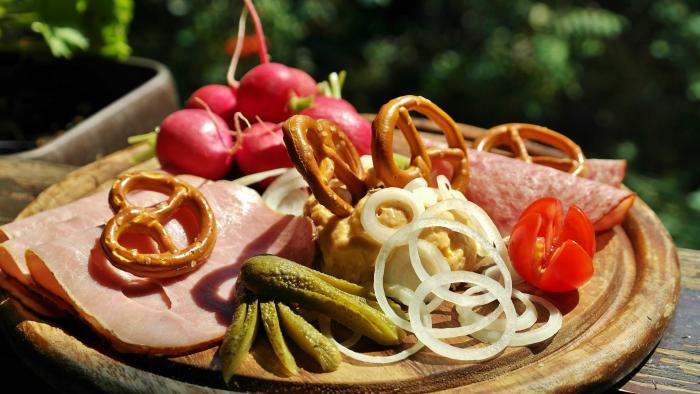 When: Thursday, June 16th, 5pm
Meeting point: Jakominiplatz, Tram 7
Price: 6€ with ESNcard / 8€ without ESNcard / 4€ for buddies with ESNcard
Drinks are not included and you'll need a valid bus ticket (2,50€).
You can also come by bike and meet us there! Don't forget to bring enough cash as paying with an ATM is usually not possible at a Buschenschank!
PLEASE NOTE: When you take part in one of our events, you do so at your own risk and your own responsibility! We do not take any responsibility! Make sure that you have an appropriate insurance!