City Tour
Date:
Sun, 2023-03-05

13:15

-

17:00
On Sunday, March 5th, you can join us for a city tour. Explore the city's narrow lanes and picturesque courtyards with Gothic, Renaissance and Baroque architecture. And there you are, in the centre of one of Europe's best-preserved cities! Due to its excellent state of preservation, the old town of Graz was given the title of "world cultural heritage" by the UNESCO in 1999. Get to know the history of Graz with us!
After the tour we will head to the typical Styrian tavern Gösser Bräu where you can get in touch with other exchange students and enjoy some awesome food. Please let us know during the registration if you would like to join us at the tavern.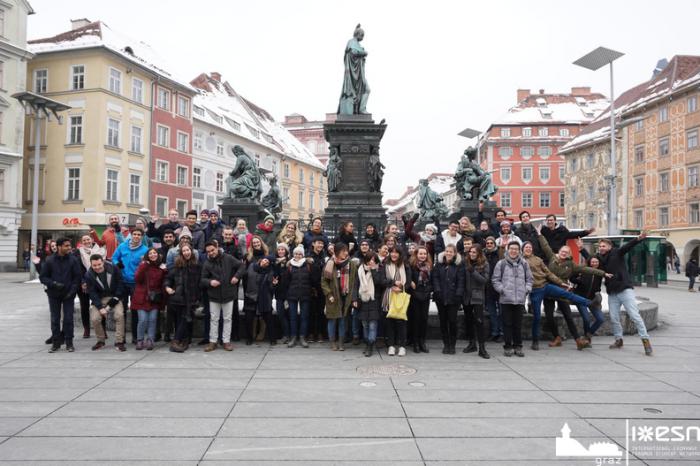 When: Sunday, 5th of March, 1:15 PM
Meeting Point: at Hauptplatz, outside in front of the town hall/Rathaus
Costs: 2 € with ESNcard / 4 € without ESNcard
Sign up: During our office hours from Tue, February 28th until Friday, March 3rd
PLEASE NOTE: When you take part in one of our trips, you do so at your own risk! We do not take any responsibility! Make sure that you have an appropriate insurance!