ESN Bouldering Session
Date:
Fri, 2023-04-21

17:00

-

20:00
Get your climbing shoes ready and prepare for our upcoming Bouldering Event on Friday, April 21st at 17:00 in the Newton Boulder Gym! Bouldering is a thrilling form of rock climbing that involves climbing short but challenging climbing routes. It's a great way to test your strength, focus, and coordination, but can also be a great full-body workout!
Don't worry if you have not tried this sport before, some of our more experienced members will be there to provide you with helpful tips to get you started! If you are already a seasoned climber, it will be a good opportunity to meet and connect with other bouldering enthusiasts and find your future boulder-bestie!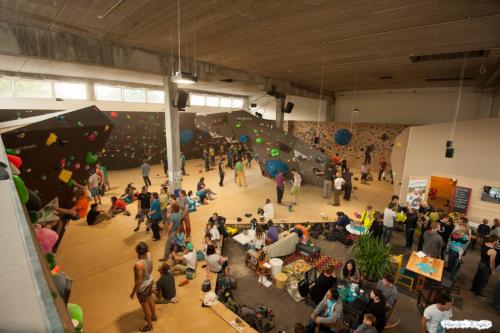 What you should bring?
Comfortable sport clothes which provide flexibility and a spare pair of socks (for the climbing shoes).
There are also showers in the changing rooms. Climbing shoes are provided for free!

Meeting Point?
at Newton Graz - Boulderhalle (Ägydigasse 18, 8020 Graz), 21.04.2023 at 17:00 (5 pm)
Price?
6€ with ESNcard and 9€ without ESNcard, 5€ for Buddies with ESN cards
Spots are limited!
How to sign up?
During our office hours
Can't wait to see you there
PLEASE NOTE: When you take part in one of our events, you do so at your own risk and your own responsibility! We do not take any responsibility! Make sure that you have an appropriate insurance!