Sportsday
Date:
Sat, 2023-05-27

16:00

-

20:00
Are you ready for the biggest sports event ESN Graz has ever seen?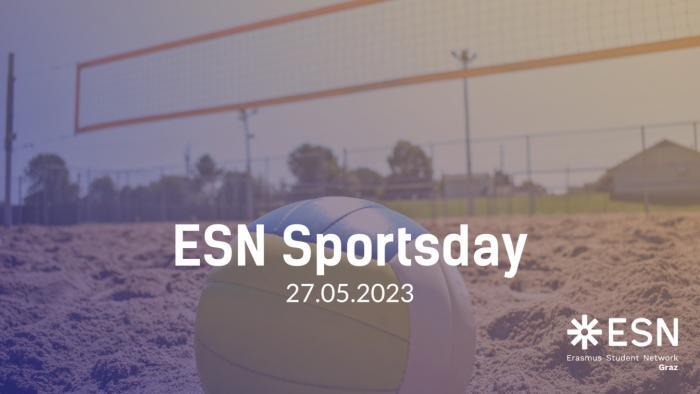 Join us and show your perfect summer shape or just have fun doing some physical activity and win some amazing prizes! Then come to our football and beachvolleyball tournament on the 27th of May at the USZ Sportcentre Max Mell Allee!
If you want to join together as a team, just enter your team name at the online sign up. The teams are divided in 5+1 (goalkeeper) when it comes to football and 3 per team if you play volleyball.

You do not have a team yet but want to join? No need to worry! Just leave the sign-up question "teamname" blank and you will be assigned to another team!

Who can join?
Anyone!
Interested?
What are you waiting for? Join us! We'll see you at this unique sportsday...
And by the way: feel free to bring your own beer(s) ;)
WHEN: 27.05.2023, 16:00-20:00 WHERE: Max-Mell-Allee 11, 8010 Graz COSTS: 2 Euros per person. You can PAY directly at the event or before that at one of our Uni Graz office hours (every tuesday and friday)
SIGN-UP: https://esn.htugraz.at/signupesnevent/B98388F9D50CE7586FDF335D268BB4AE
---
PLEASE NOTE: When you take part in one of our events, you do so at your own risk and your own responsibility! We do not take any responsibility! Make sure that you have an appropriate insurance!