Online Regulars' Table


Please be a responsible person. If you feel sick in any ways please stay at home. If you suspect that you're having symptoms of COVID-19 before or after joining ESN events or services or you had contact with a COVID-19 positive tested person within close proximity in time please inform us! Then follow the further steps which are communicated by the Austrian health hotline 1450! Suspected or confirmed cases of COVID-19 and category contacts I and II at TU Graz must be reported! It's very likely this also applies to all other Graz universities, please check this on your own responsibility and out of respect for your fellow human beings!
picture source
NOTE: Our government advises to reduce all physical social interactions to a minimum. For further information, please check out this page.
At Regulars' Table ("Stammtisch") exchange students, buddies as well as our staff members will come together for a fun evening. 🤩🎉 Even though we currently can't organize an regulars table in person for you it doesn't mean that we cannot stay in touch! So join our Online Regulars' Table/Office Hour every second week on Wednesday and let's have a good time together! Grab some snacks and a drink of your choice and enjoy games and chat with us. If you have any questions regarding your stay in Graz or ESN feel free to ask them at the Regulars' Table too.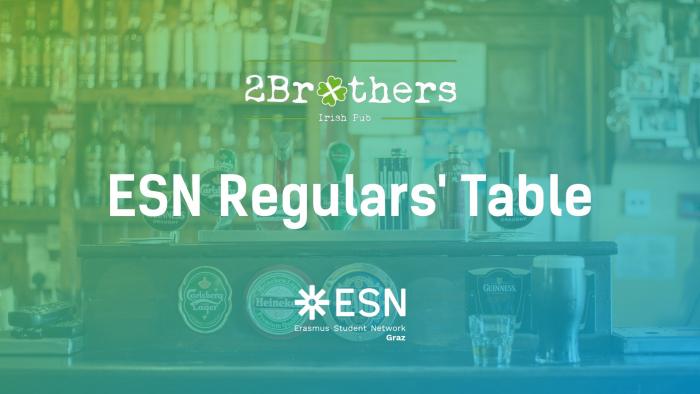 When: 7:30pm
Where: via Webex here
No registration needed, just drop by!