Picnic
Date:
Mon, 2022-06-27

16:30

-

20:00
Food, Games, and Good Vibes. It's time to finally enjoy the sunshine, cheers to the end of our exam period, and spend a lovely afternoon at Stadtpark together. So grab your buddy, local and international friends, and join us at the ESN Picnic!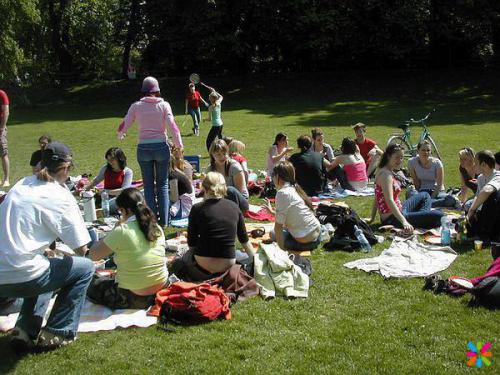 -When?-
Monday, 27th of June 2022 Start 16:30
- What? -
We will get together at Stadtpark for a game of Spikeball, Frisbee, or cards and enjoy a chill day outside. Feel invited to bring your own favourite games and dishes for everyone to share! :)
For those of you who want to train their flunkyball skills to show them off when returning back to your home countries, we will be happy to host a small flunkyball tournament. Just make sure to bring your own drinks (enough to play 2-4 rounds) and some fine teamspirit. There'll be a small price for the best team!
-Where?-
Stadtpark, at the Ententeichkurve (close to Parkhouse). Just keep your eyes open for the ESN flag and you won't miss us!
-Price-
Participation is free!
-Sign Up-
Just sign up via the following Link so we know roughly how many people to expect
PLEASE NOTE: When you take part in one of our events, you do so at your own risk and your own responsibility! We do not take any responsibility! Make sure that you have an appropriate insurance!